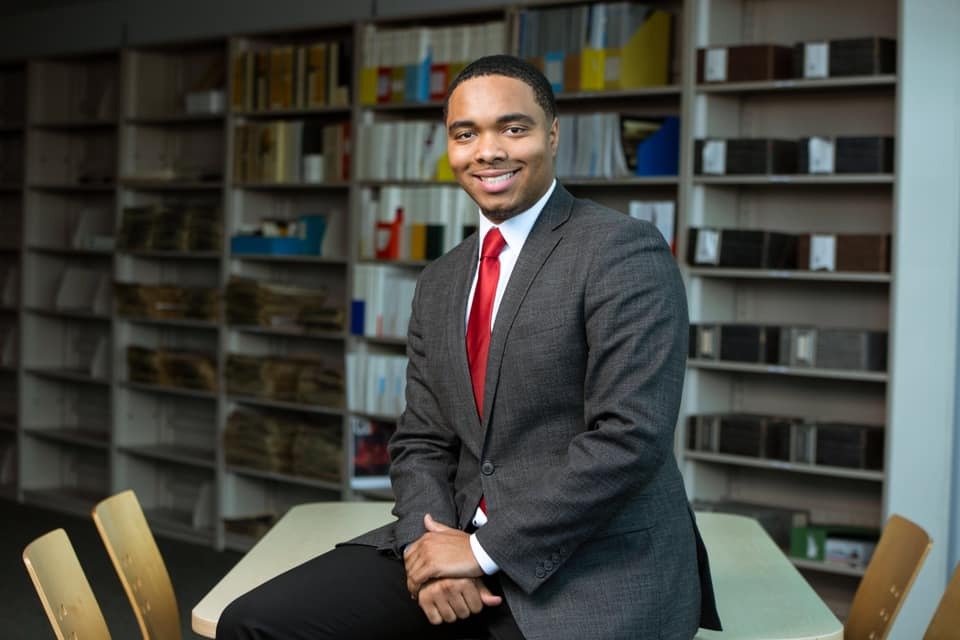 TONY BETTON, JR. is a multi-award winning news, entertainment and lifestyle journalist born in Columbia, South Carolina and raised in Atlanta, Georgia. Tony has a passion for Television, Radio, Digital, Social Media, Voiceover, Hosting, Emceeing, Networking, and more. He enjoys covering features, special and high profile events, entertainment, lifestyle and local/national news.
Tony is a News Anchor, Producer and MMJ/MSJ Reporter at WPTA ABC21 in Fort Wayne, IN. He's a Georgia State University graduate who spent his final semester (Fall 2019) adventuring in NYC, New York's Times Square where he proudly worked daily as the only In-Studio Internship with news anchors Robin Roberts, George Stephanopoulos and Michael Strahan and the GMA family. Tony accepted an offer with Walt Disney Television - ABC Television Group's Good Morning America as a Studio Production Assistant Intern under the highly-sought-after Disney Professional Internship Program.
In the past, Tony has worked as an intern and fellow at Top 10 market news stations, Cox Media Group's WSB-TV Channel 2 Atlanta, Fox 5 Atlanta, Ryan Seacrest Studios, Capital Broadcasting Company's WRAL Raleigh/Durham and WDIV Local 4 Detroit.
Tony has also worked public relations with top communications teams, including BET Networks Corporate Communications, Boys & Girls Clubs of America National Headquarters, The King Center, Usher's New Look Foundation and The Ludacris Foundation and many more.
He's an very active member of the National Association of Black Journalists Association and was selected to participate in the 2018 National Convention's Multimedia Student Projects program in which he made history as the 1st participant, in its' 30 year history, to ever utilize a 360 camera in a news package; additionally, his student newscast reporter package is the recipient of the 2019 NABJ Salute To Excellence Award for "Television Undergraduate - General Assignment News: Short Form". Tony is also a member of NABJ Region III, as well as he served as the President/VP and Co-Founder of his student chapter. On top of those career-enhancing connections, he's a member of the Atlanta Association of Black Journalists and of the Alpha Kappa Psi Business Fraternity, Inc., as well as other career enhancing and life changing affiliations.
Take a look at just some of Tony's best and coolest work. Go ahead! Click Away!

+++++++++++++++++++++++++++++++++++++++++++++++++++++++++++++

*Tony is seeking a Morning News Anchor, Lifestyle & Entertainment position with an awesome news team, and will be available to continue hitting the ground running in February 2022.